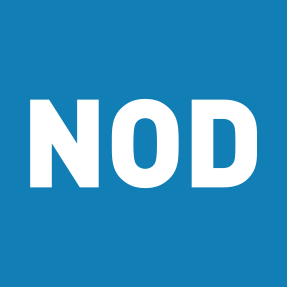 Disability Benchmarks
RESULTS FROM THE 2018 DISABILITY EMPLOYMENT TRACKER
Benchmarks and trends from the Disability Employment Tracker, NOD's confidential, annual survey measuring companies' disability and veterans' inclusion policies and practices.
View the infographic | Text-only
WHAT IS THE TRACKER?
The Disability Employment Tracker™ examines five essential inclusion areas, to discover how businesses are progressing in their disability inclusion journey.
WHO USES THE TRACKER?
FINDING TALENT CAN BE THE HARDEST PART
The most important disability inclusion driver is getting and keeping talent.
Many use a variety of channels to source talent with disabilities, but few are making hires from them.
ASSESSMENT + PLANNING
Most companies have a plan for improving disability inclusion practices, but fewer have conducted an assessment of current efforts. Understanding your starting point will ensure the most effective future plan.
LEADING PRACTICES
Companies with a high representation of people with disabilities (> 4%) share these practices:
GAPS
Disability lags behind veterans' and broad diversity practices:
Companies are slower to adopt these leading practices (< 50%):
VETERANS
Veteran inclusion practices are trending high, but target employment outcomes remain low.

Haven't used the Tracker Yet? Need an Expert Assessment?
Start the Tracker today and receive a free benchmarking Scorecard.Get a customized assessment, with expert recommendations and a roadmap to advance, with the Disability Inclusion Accelerator.
View the 2017 Tracker results.
The Disability Employment Tracker™ was developed in partnership with The National Business and Disability Council at The Viscardi Center.